I'm going, going… back, back to Cali, Cali…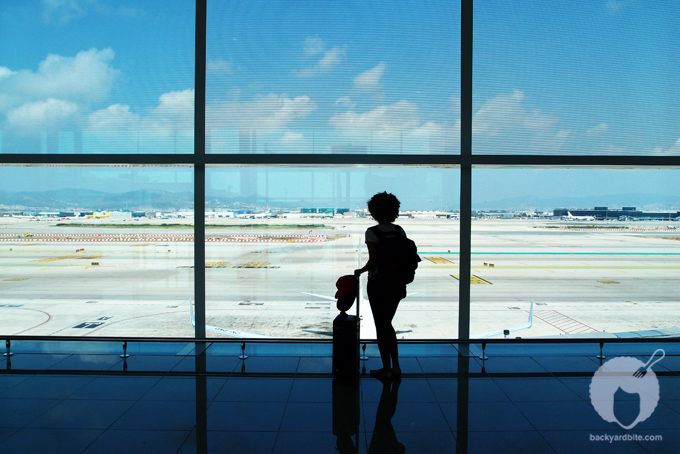 Well, after nearly a month on hiatus, Backyardbite is officially back on the web and back in California. My "forced" blog vacation was regrettably prompted because of cheeky little computer nerds who have nothing better to do then to hack into websites and cause trouble. Silly nerds, tricks are for kids!
Yes, my afro is much shorter now, but I'm still the same crazy food lovin' gal. I've got many new stories and adventures from all over the place. During the latter part of the summer, I found myself in San Diego at one of my favorite coffee shops and then halfway across the world sampling everything from pâté and jamón ibérico in Barcelona, to dim sum and authentic Indian cuisine in London. I'll share with you my thoughts on the best bakery in Paris and tell you what you can't have at a Spanish fútbol game.
My next few posts will vary from my classic neighborhood restaurant reviews to food stories local and afar. Although I played the role of tourist for most of the time, I was able to find a few great local hang outs and foodie gems in tucked away Euro-neighborhoods. When in Rome…
Oh! and be sure to follow me on Facebook or Twitter or subscribe to my email newsletter so you don't miss out on the new posts to come!